WHY MOBILE?
We focus on pet care and health by providing all-inclusive, professional mobile grooming services for dogs. We use premium products, sanitation procedures, and provide service with patience, love, and understanding of dogs' behavior.
Flexible schedule:
We come during a time window that's best for your schedule.
Less stress for animals:
You won't need to worry about your pet experiencing separation anxiety since we will be just a few steps from your door.
Personal service:
Your pet will receive the personal attention and care it deserves.
Luxurious quality:
There's never any cage drying or any time spent in a crate. Only a luxurious grooming experience.
Clean and safety:
Our mobile salon is cleaned before and after each pet, so we have a healthy, safe area to care for your pet.
Book Now
All kind of dogs, puppies to senior dogs, are welcome.
We have a 75lb weight limit, so no extra large dogs, please.
Pricing factors: Vehicle maintenance, vehicle cleaning and disinfection,
fresh water, premium class products, regular maintenance, mileage.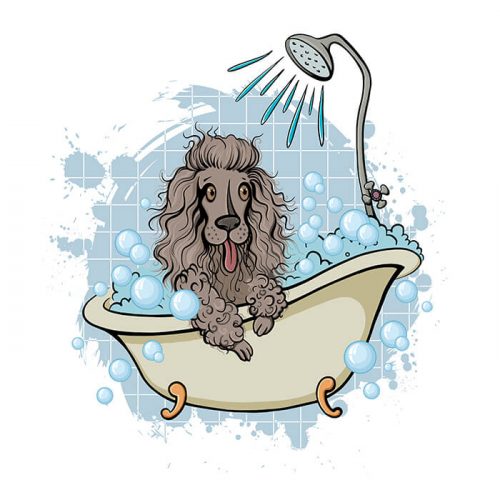 At the end of the service, you will get a clean, happy dog that looks charming and smells nice.